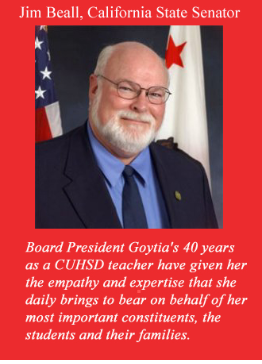 To our wonderful Campbell Community, and especially
to my former students
and their families,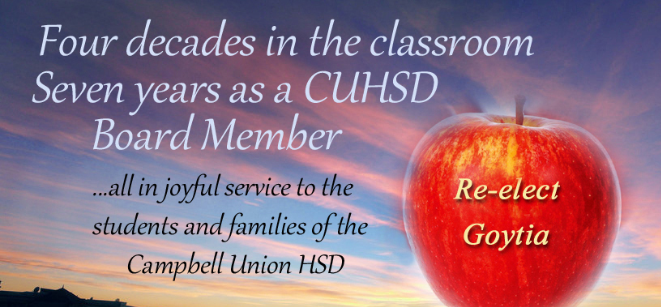 Now, more than ever, it is such an honor to be able to serve our students and families.
As the only career high school teacher on our 5-member board, I know that my 39 years of teaching in our District schools (from which both my sons graduated) has given me a unique insight into the needs of our students and teachers.
Representative Eshoo is currently Chairwoman of the Subcommittee on Health.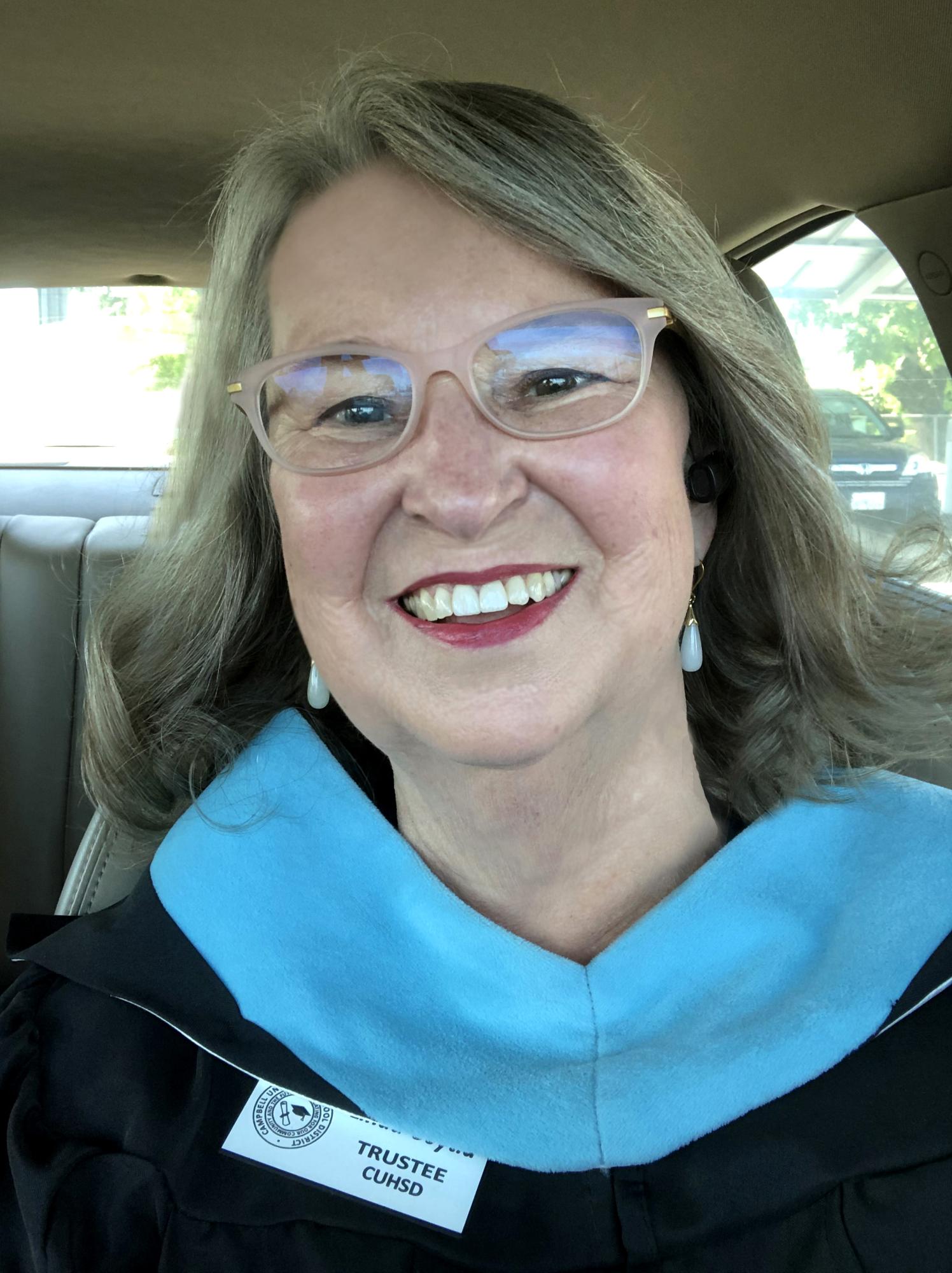 On my way to deliver my "virtual" graduation address. I'm proud of the "distance" graduations and videos we were able to carry out, thanks to our dedicated staff. Our students have had to give up so much.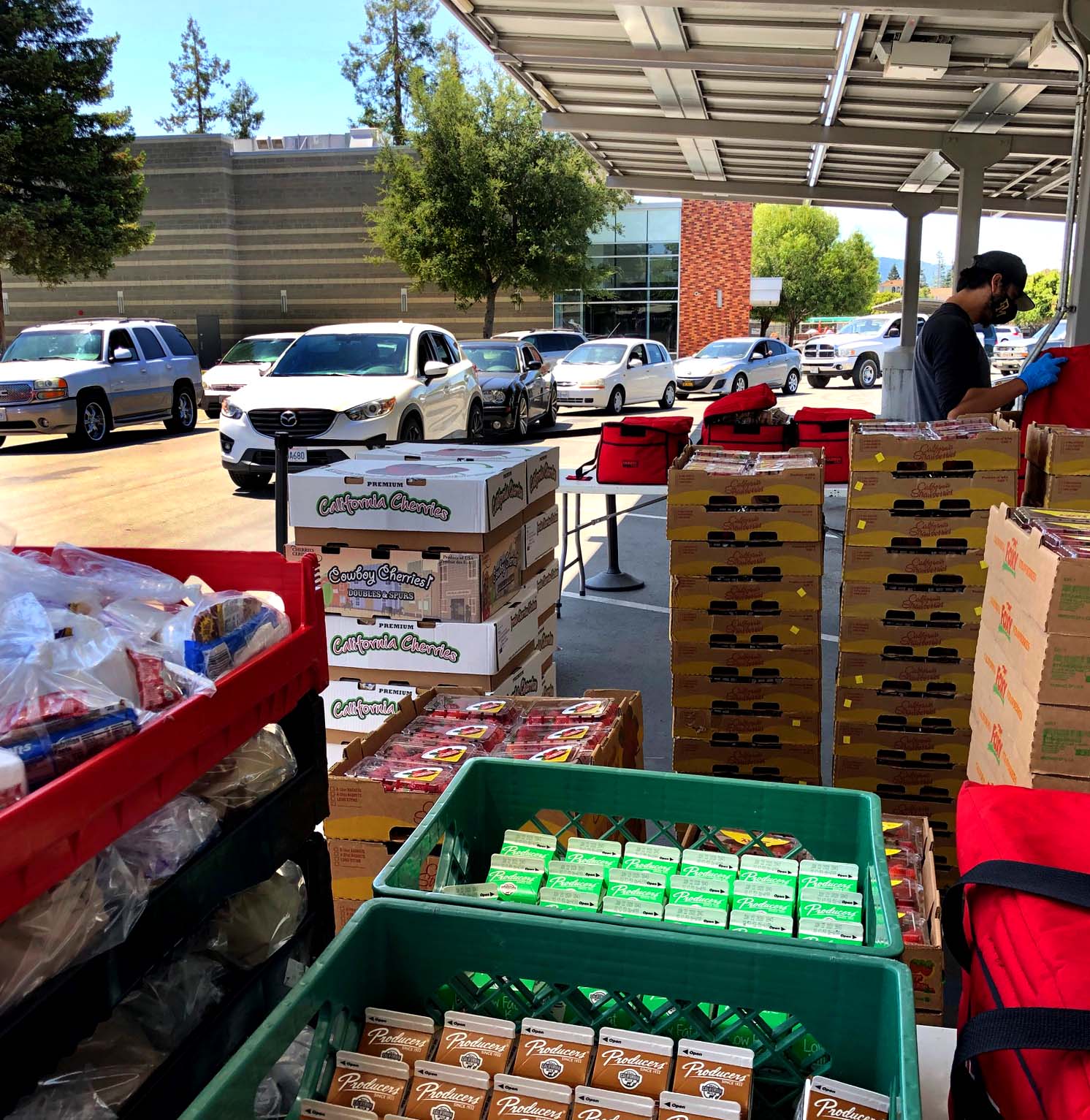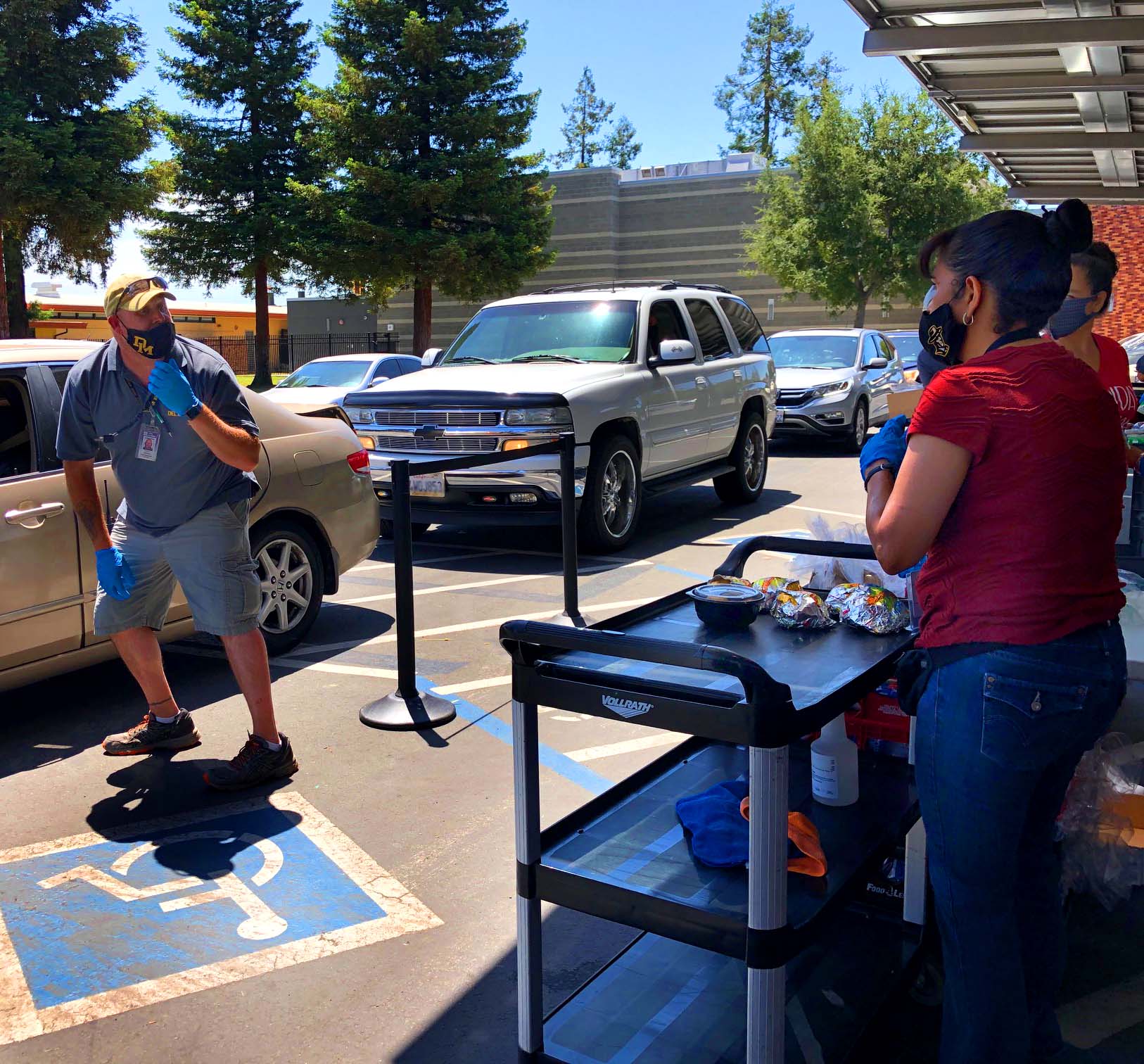 Meals being distributed at Del Mar. Students have a choice of entrees, and also fruit, snacks, milk and a breakfast for the next day. District-wide, over 300,000 had been provided by the end of June.
Please scroll to the bottom
to see endorsements.
"Linda is a tireless advocate for educational equity with a true passion for closing the opportunity gap."
City Councilmember, District 2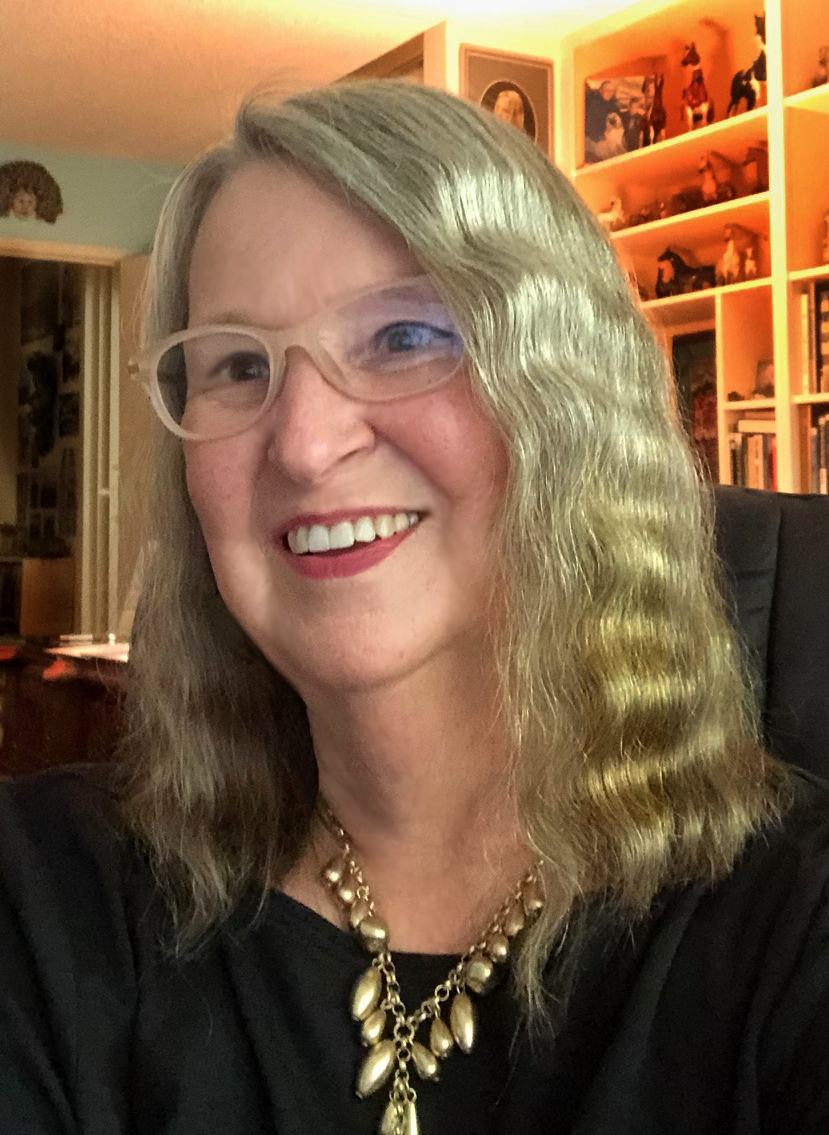 I am also the current Board President of the MetroEd/ Silicon Valley Career Technical Ed. Board. This is my 4th year of advocacy for jobs training programs.
The CUHSD has been on a steady upward path. We currently rank among the top 20 "Best Bay Area School districts for 2020." Please click on the PROGRESS tab to see more.
I hope you feel that I have served you well.
I love this work, and I humbly ask your vote to continue.
Priorities:
To support and expand supports for student mental health and social/ emotional well-being, including our Cassy Counseling Services and our social worker, now available remotely. I listed this first because we know that student stress and feelings of isolation have been intensified by distance learning.
To monitor the quality and outcomes of distance learning, be sure teachers have ongoing training, and make sure that all students are engaged and digitally connected.
To ensure the safety of students and staff when we transition back to in-person instruction.
To promote a return to in-person learning for small groups of at-risk students mentored by teacher volunteers as soon as possible.
To ensure that our budget priorities align with our values as stated in our Strategic Plan.
To continue to explore creative ways to increase revenue to attract and retain our most valuable asset--our people--especially our dedicated teachers.
To support and expand the policies that have enabled us to dramatically increase the college-eligibility rate of our graduates
To continue our push in the area of Restorative Justice that has reduced our suspension rate from 8 to 3% and our expulsions to virtually zero.
To continue to support our work on equity for all students. Please visit the PROGRESS tab to see the gains we have made in this area. I have just co-authored a resolution which the Board approved Oct. 1 to expand this critical work.
To continue the legislative effort I am leading in Sacramento to restore direct funding to MetroEd / SVCTE. This invaluable resource must be preserved for our students and our business community and as part of our equity platform. Many SVCTE students come from our most under-served student population and 86% are students of color.
Continue my engagement in the Facilities Advisory Committee as we move into the exciting next phase of construction, especially the new kitchen, cafeteria and student union complex at Prospect and the new Library and Student Services building at Del Mar.
Oversee the progress of our "For the Kids" Initiative in which we leveraged under-utilized district property into residential housing and the ownership of the Campbell Heritage Office Complex which will provide ongoing lease revenue for student programs and more competitive salaries for teachers.
The new reality--ZOOMING! Also, seven months--no haircut. Afraid to do it myself, but I'm about to try!
I have so much experience that I can bring to bear on our new opportunities and challenges, and I honored to be part of this meaningful work.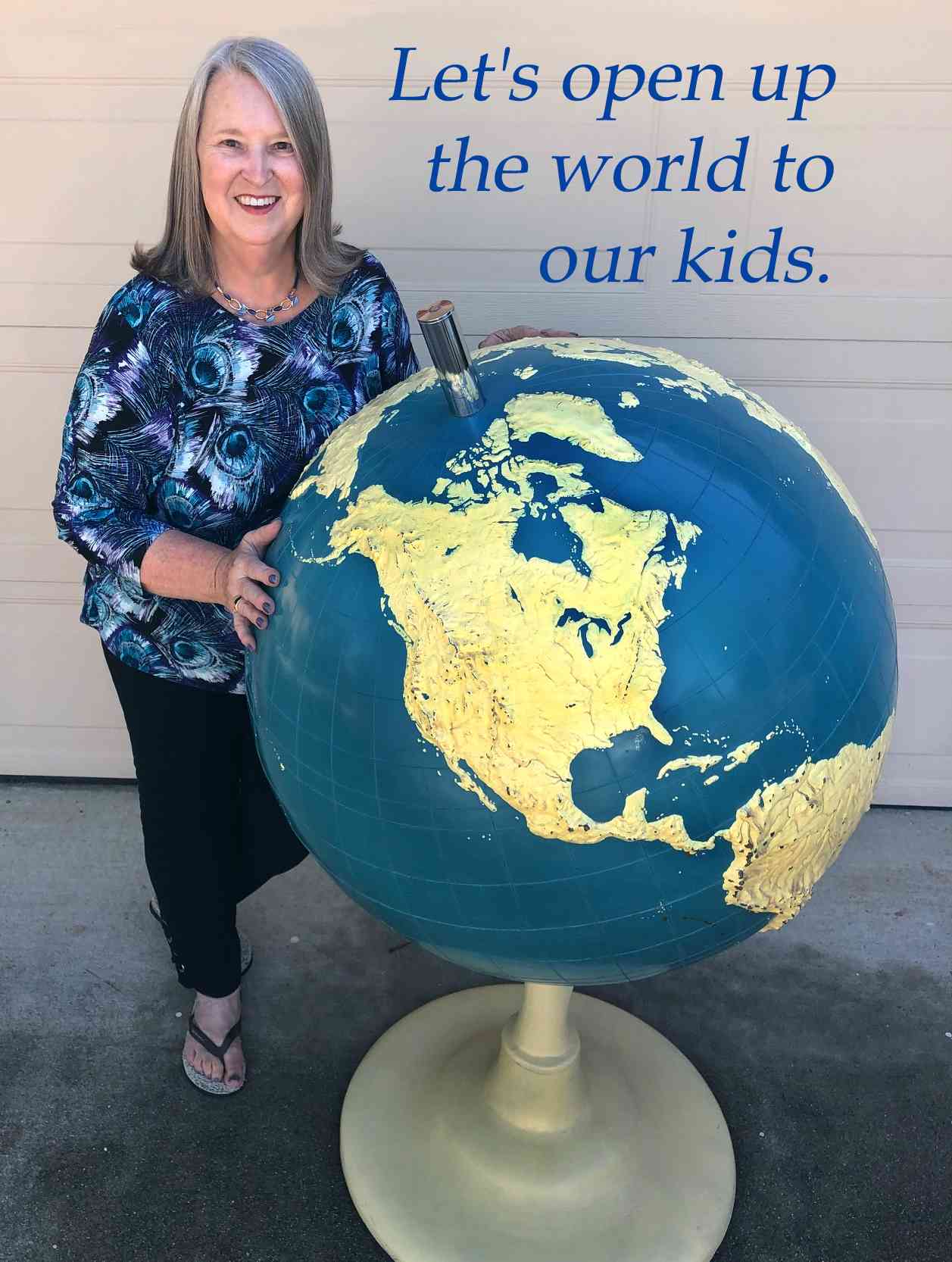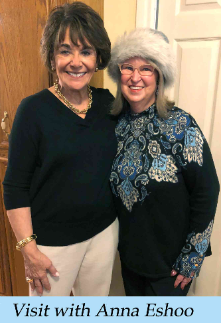 Evan Low, Assemblymember 28th District
Cindy Chavez, President, Santa Clara County Board of
Mike Wasserman, County Supervisor Dist. 1
Ann Ravel, Candidate for State Senate Dist. 15, former
Deputy Asst.
Attorney General U.S. DOJ and member
of the Federal
Elections Commission
Chappie Jones, Vice Mayor representing San Jose City
Council District 1
Sergio Jimenez, SJ City Councilmember District 2
Dev Davis, SJ City Councilmember District 6
Pam Foley, SJ City Councilmember District 9
Matt Mahan, SJ City Councilmember-elect, District 10
Johnny Khamis, SJ City Council District 10
Judy Chirco, former SJ City Council member Dist. 9 and
Nicole Kemeny, President of the Local Chapter of 350.org
Kalen Gallagher, Campbell Union HSD Board President
Stacey Brown, CUHSD Trustee
Robert Varich, CUHSD Trustee
Cynthia Chang, Board Pres., Los Gatos-Saratoga UHSD
Katherine Tseng, Trustee, Los Gatos-Saratoga UHSD
Michael Tsai, Trustee, Milpitas USD
Mark Richardson, Trustee, Santa Clara USD
Jim Canova, Trustee, Santa Clara USD, former candidate
Assembly Dist. 25
Albert Gonzalez, Trustee and Past Pres., Santa
Clara USD,
Region 20 Director of the CA School
Boards Assoc.
Julie Reynolds-Grabbe, Board Pres.,
Moreland School Dist.,
Chair of Dist.1 Leadership Group
Sheila Billings, Trustee (18 years) Union
Teresa Castellanos, Trustee, San Jose USD
Michael Snyder Trustee, Campbell Union Sch. Dist.
Chris Miller, Trustee, Campbell Union Sch. Dist.
Richard Nguyen, Trustee, Campbell Union Sch. Dist.
Alyssa Lynch, Superintendent MetroEd / SVCTE
Jim Stoch, Pres., MetroEd / SVCTE Ed Foundation
Daniel Bobay, Past Pres, MetroEd /SVCTE
Horace Reeves, Citizens Oversight Committee,
Lena Bundtzen, Asst. Supt., Campbell USD
Eric Wasinger, Facilities and Constr. Mgr CUHSD
Nancy Pferiffer, former CUHSD CBO, currently
Asst Sup. of
Bus. Services, Alisal School District
Barry Schimmell, Interim CUHSD CBO and CCM
Jason Miller, Principal, Westmont High School
Karla de la Torre, Director of Student Life and
Adjunct Law Professor, Santa Clara Univ.,
Attorney,
Author and former student of L Goytia
Our world has changed drastically, but I have not taken down this photo because the goal is still the same-- to meet the needs of our students with spirit , hope and effort, and to rise to any challenge.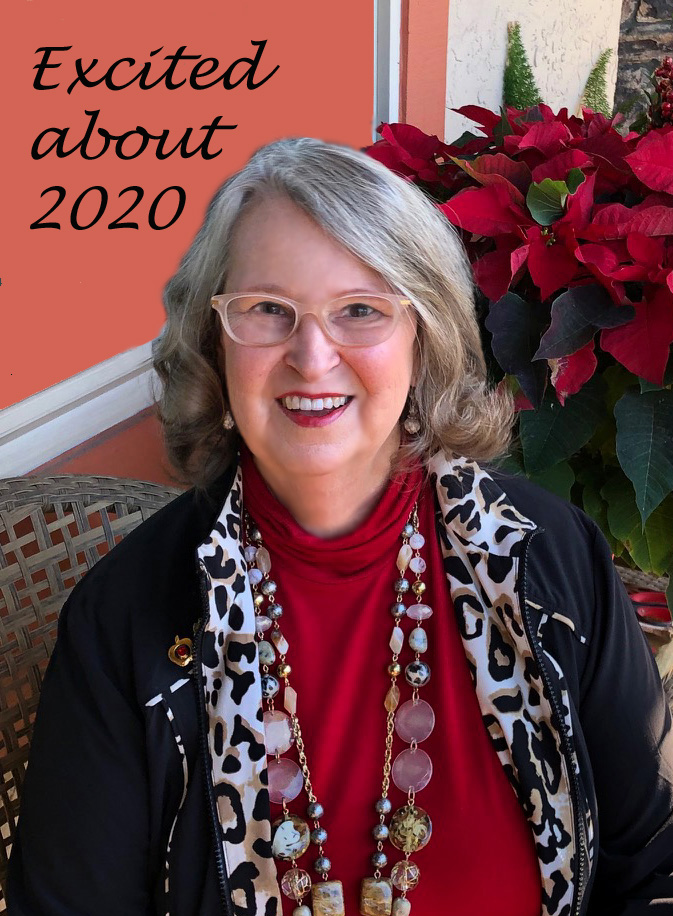 Great News! Teacher will be eligible for vaccination effective February 28. We all desperately want to see our children back in school, safely, as soon as possible. This has been a long and wearying strain, but our teacher have worked very hard to make distance learning a success.
With all its drawbacks, the silver lining is that they will have created a vast online archive of lessons that students will be able to access when we return to normal. That will be a great help to students who have to catch up from an absence or who would benefit from the chance to experience a lesson a second time.